Paseo77 (Domaine Pasadena)
These condominiums, renovated office buildings with high ceilings and open sunrooms, are in Pasadena, a luxury residential district in northeast Los Angeles, California. The nationally famous Rose Parade can be viewed from the rooms.
| | |
| --- | --- |
| Developer | Colorado 77 LLC |
| Partner | Adept |
| Location | Pasadena, California |
| Exit Strategy | Mixed-use property with 77 condominiums |
| Structure | Shops on the first and second floors, condominiums on the third to sixth floors |
| Price | $900,000~$4,000,000 |
| Status | For sale |
| URL | https://www.domainepasadena.com/ |
Area information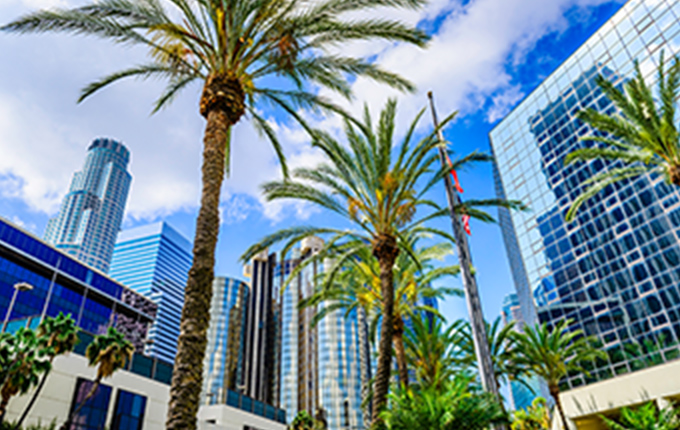 Los Angeles, California
The City of Los Angeles holds many distinctions. LA is the second most populous city in the US and the entertainment capital of the world. It's a cultural mecca boasting over 100 world-class museums and a paradise of idyllic weather. From tourist attractions such as the Walk of Fame's collection of stars (numbering more than 2,614 and growing by one or two a month) to career opportunities like those presented in the expanding tech industry, Los Angeles is the place to be.
The Paseo77 (Domaine Pasadena) neighborhood
Pasadena is a luxury residential area in northeastern Los Angeles with a peaceful, quiet and calm atmosphere unlike Hollywood. This area offers good access to the heart of Los Angeles and is home to the California Institute of Technology, which offers a high-level education.
Neighborhood facilities
Victory Park and California Institute of Technology
Nearby home values
Median rent
Studio
1 Bedroom
2 Bedroom
3 Bedroom
$2,388.00
$2,200.00
$3,350.00
$4,106.00
Median sale price
Studio
1 Bedroom
2 Bedroom
3 Bedroom
$424,000.00
$802,500.00
$899,900.00
$1,280,000.00
Median rent
Studio
$2,388.00
1 Bedroom
$2,200.00
2 Bedroom
$3,350.00
3 Bedroom
$4,106.00
Median sale price
Studio
$424,000.00
1 Bedroom
$802,500.00
2 Bedroom
$899,900.00
3 Bedroom
$1,280,000.00