N.Croft
These popular condominiums in the West Hollywood area of Los Angeles are near shopping malls, such as the recently remodeled Beverly Center, The Grove and shops on Melrose Avenue.
| | |
| --- | --- |
| Developer | Madison Asahi LLc |
| Partner | Madison Group |
| Location | Los Angeles, California |
| Exit Strategy | 16 condominiums |
| Structure | Four floors above ground and one floor below ground |
| Price | $1,000,000~$2,999,000 |
| Status | For sale |
| URL | https://www.thecroftatweho.com/ |
Area information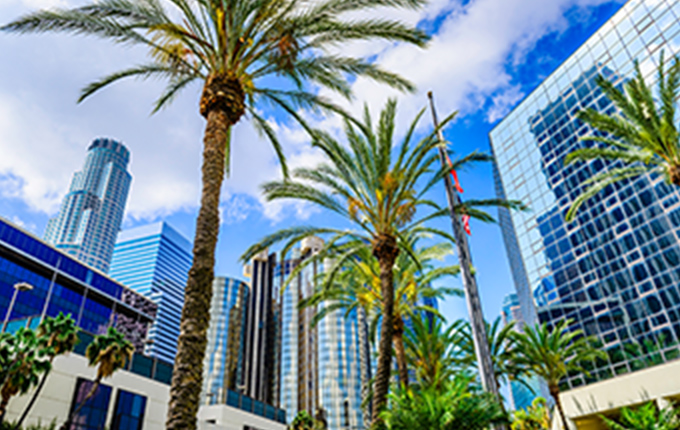 Los Angeles, California
The City of Los Angeles holds many distinctions. LA is the second most populous city in the US and the entertainment capital of the world. It's a cultural mecca boasting over 100 world-class museums and a paradise of idyllic weather. From tourist attractions such as the Walk of Fame's collection of stars (numbering more than 2,614 and growing by one or two a month) to career opportunities like those presented in the expanding tech industry, Los Angeles is the place to be.
The N.Croft neighborhood
West Hollywood, an area adjacent to Hollywood and Beverly Hills that is also known as WeHo, is within walking distance of downtown shopping facilities and restaurants. It's a very attractive area in Los Angeles because you can walk instead of driving through the heavy traffic. Many buildings are built in the Art Deco style, and the Sunset Tower Hotel is listed in the National Register of Historic Places. Many artists and movie industry professionals live in the area.
Neighborhood facilities
West Hollywood Gateway, Rodeo Drive, Hollywood and Melrose Avenue
Nearby home values
Median rent
Studio
1 Bedroom
2 Bedroom
3 Bedroom
$2,187.00
$2,795.00
$4,000.00
$7,800.00
Median sale price
Studio
1 Bedroom
2 Bedroom
3 Bedroom
$469,000.00
$795,000.00
$1,622,500.00
$2,995,000.00
Median rent
Studio
$2,187.00
1 Bedroom
$2,795.00
2 Bedroom
$4,000.00
3 Bedroom
$7,800.00
Median sale price
Studio
$469,000.00
1 Bedroom
$795,000.00
2 Bedroom
$1,622,500.00
3 Bedroom
$2,995,000.00