Moses Lake PJ
Located in the heart of Moses Lake, Washington, the project will provide 98 finished single family residential lots to qualified builders.
| | |
| --- | --- |
| Developer | Lakemont ML1 LLC |
| Partner | Sujin LLC |
| Location | Moses Lake, Washington |
| Exit Strategy | Finished single-family residential lots (98 lots) |
| Structure | ー |
| Price | TBD |
| Status | Site work |
| URL | ー |
Area information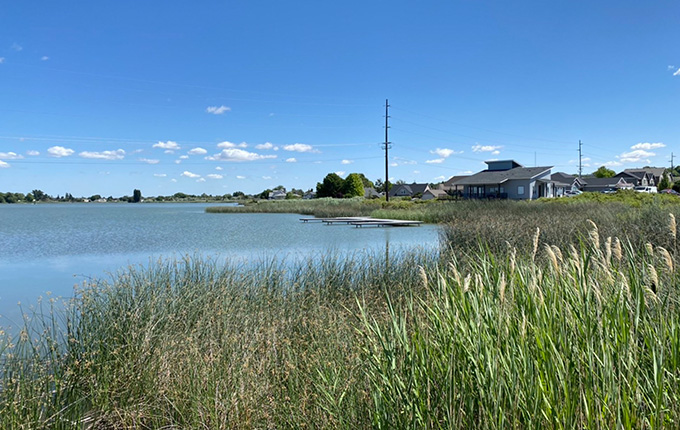 Moses Lake, Washington
Moses Lake is one of the fastest growing communities in Washington State. Driven by the lowest electric power rates in the nation and the massive Grant County International Airport, aerospace and industrial employment growth is strong. Add to those a myriad of food processors and it makes for a very robust industrial employment base.
The Moses Lake PJ neighborhood
Around the Moses Lake project, there are 3 major developments underway. First is the new Vanguard Academy, a new high school that will offer the a new approach to learning, in conjunction with technical and occupational training and project based learning. Second is a new 20,000 sf temple for the Church of Jesus Christ of Latter Day Saints. And third the expansion of Samaritan Healthcare Hospital, bringing more beds and operating rooms to this growing city.
Neighborhood facilities
Montlake Park, public boat launch
Nearby home values
Median rent
Studio
1 Bedroom
2 Bedroom
3 Bedroom
$900.00
$995.00
$1,484.00
$1,650.00
Median sale price
2 Bedroom
3 Bedroom
4 Bedroom
5 Bedroom
$212,000.00
$324,700.00
$455,000.00
$599,500.00
Median rent
Studio
$900.00
1 Bedroom
$995.00
2 Bedroom
$1,484.00
3 Bedroom
$1,650.00
Median sale price
1 Bedroom
$212,000.00
2 Bedroom
$324,700.00
3 Bedroom
$455,000.00
4 Bedroom
$599,500.00