Makaha
This single family condominium community will be perched above the famed Makaha surfing beach on the stunning Leeward Coast. The community's 120 homes will be tucked away on 26 acres of Waianae Mountain Range's most majestic valleys, with mountains on three sides and the deep blue Pacific Ocean on the western front. Resort-style living with gated access makes this one of the most exclusive new home projects on the west side of Oahu.
| | |
| --- | --- |
| Developer | Makai Vistas At Makaha LLC |
| Partner | Stanford Carr Development LLC |
| Location | Makaha, Oahu Island, Hawaii |
| Exit Strategy | 120 single family homes for sale |
| Structure | One-story or two-story wooden frame house |
| Price | $649,000~$1,650,000 |
| Status | 120 homes Construction Completed & Sold |
| URL | https://www.cottagesatmaunaolu.com |
Area information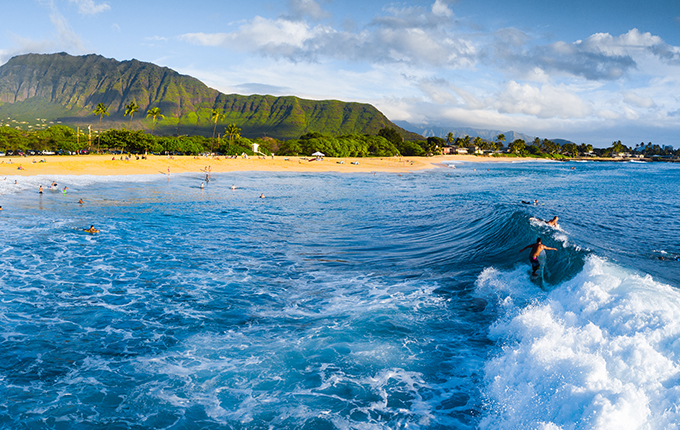 Hawaii
Hawaii is like no other place on Earth and continuously rated as a top vacation destination. It offers not only gorgeous scenery, an aloha spirit, stunning beaches and exciting activities, but the finest weather on the entire planet. Its mild, stable climate has an annual average temperature of 25.5C. With nearly 10 million tourists visiting each year, it offers great opportunities for achieving high rental incomes. Hawaii is one of the best real estate markets when it comes to stability in both demand and appreciation. There are plenty of investment opportunities in this highly desirable vacationing and living destination.
The Makaha neighborhood
At Mauna Olu Estates in Makaha, you'll find yourself threading your way through one of the island's most pristine settings, all the way home. The white sand beaches and glistening blue ocean will trace your path on the left side of Farrington Highway, while the green peaks and valleys of the Waianae Mountain Range follow on your right. The Waianae region has arguably the most favorable micro-climate on all of Oahu where nearly every day is sunny and only 21 inches of rainfall are expected in any given year. Take advantage of the sun and hit the famed Makaha or Yokohama Beaches, or grab your clubs and spend the day at Makaha Valley Resort Golf Course; recently pinned for re-design by Tiger Woods himself.
Neighborhood facilities
Makaha Valley resort golf course and Yokohama Beach
Nearby home values
Median rent
Studio
1 Bedroom
2 Bedroom
3 Bedroom
$1,600.00
$1,650.00
$1,900.00
$2,700.00
Median sale price
1 Bedroom
2 Bedroom
3 Bedroom
4 Bedroom
$262,000.00
$321,950.00
$770,000.00
$850,000.00
Median rent
Studio
$1,600.00
1 Bedroom
$1,650.00
2 Bedroom
$1,900.00
3 Bedroom
$2,700.00
Median sale price
1 Bedroom
$262,000.00
2 Bedroom
$321,950.00
3 Bedroom
$770,000.00
4 Bedroom
$850,000.00